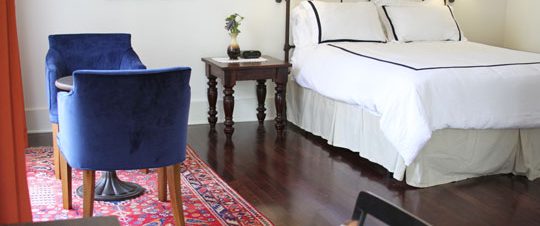 Apartment Therapy: Kathleen & Matt's Craftsman
If you're a fan of Greene and Greene's Craftsman architecture, you are going to love this young couple's home. Kathleen was living in New York and Matt was living in California when they got engaged. Kathleen's wish for their home was that it be old, so Matt went on a mission to find a home with character. When he came across this Craftsman that had been beautifully restored by its previous owners, they both knew it was the one.
Matt and Kathleen make sure to consider the style of the house when decorating. They really enjoy spending hours and hours searching for the perfect furniture piece or accessory to complete a room. It is all about the find for them, and they are in no rush.